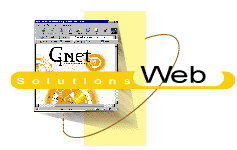 **Web Authoring is available in discounted block times.
Additional Web Services
Contact your CiNet representative for specialized or
customized web services that you do not see listed on
this page. Let us help you determine your needs.
Collocated Server

Collocating your web server with CiNet provides you with uninterruptible power, surge protection, a 10mb port and 24-hour monitoring using CiNet's Emergency Response System. You also get DNS service. Tape backup service is available.

Call for a custom quote for your business
Virtual Server

Use CiNet's high speed link to the Internet toprovide your customers fast, reliable access to your site. Our standard Virtual Server package is 50mb of account storage space, Domain Mail (yourname@yourbusiness.com) redirected into a CiNet account, search engine registration and web tracking reports on a weekly or monthly basis. Requires DNS registration, additional fees may apply.

Let Cinet host your Domain Name on our system. You will not need to have a web page, but you can still utilize your Domain Name to recieve mail or to send mail with your Domain Name attached.
Commerce Solution:

CiNet's Commerce Solution gives you the ability to build "shopping cart like" web sites. You have complete control over the look and feel of your web site. The commerce solution requires a virtual server and DQL Server service. A secure solution add-on is highly recommended. See your CiNet representative for details and more information.

Call for a custom quote for your business.