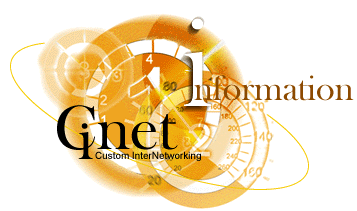 Professional Dial-Up Affordable Internet Access for Home Offices and Small Businesses
Dial-up Integrated Services Digital Network (ISDN) service offers your home or business the ability to provide a part-time connection from a single user who needs speeds higher than a standard Dial-up to the Internet. With it's ow cost, significant speed gains and connection convenience, CiNet's Dial-Up ISDN is the connection choice for the small business that can no longer afford the hassles, headaches and hang-ups of traditional dial-up service.
Using an ISDN line from your local telephone company and an ISDN modem, you have the option to choose between single channel (64k) or dual channel (128k) lines. Upgrades from one level to the other are easy.
Please contact Jane Wilson for more information about ISDN service for your office today.