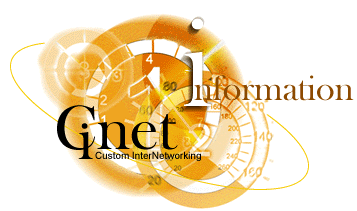 System Requirements

Computer network or Server
Service Options

CiNet's Dedicated ISDN Service offers two options:

Single Channel - 64k
Dual Channel - 128k
CiNet makes it easy. Let us provide and configure your router. Contact CiNet today and we'll show you how to make the most of the Internet while taking your business to the world.
ISDN

Efficient and Affordable Internet Access for small businesses.

Dedicated Integrated Services Digital Network (ISDN) service offers your business the ability to provide a full-time connection from your LAN to the Internet. With it's low cost, significant speed gains and connection convenience, CiNet's Dedicated ISDN is the connection choice for the small business that can no longer afford the hassles, headaches and hang-ups of traditional analog Dial-Up service.

Using an ISDN line from yur local telephone company and a network router, you have the option to choose between single channel (64k) or dual channel (128k) dedicated lines. Upgrades from 64k to 128k service are just a phone call away, (608) 663-8000.

With Dedicated ISDN service, users on a LAN can simultaneously access the Internet through one shared LAN connection.
ISDN Features:

Single user or dedicated LAN access to the Internet at speeds from 64Kbps to 128Kbps

IP address ranges

Domain Name Service and Registration

Ability to host your own services; such as Email Telecomunications provisioning

Hardware Consultation

Simplified, easy-to-read biling statements