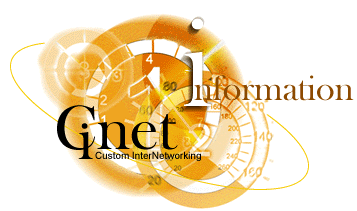 Professional Dial-Up Affordable Internet Access for Home Offices and Small Businesses
The Internet is becoming a part of everyday business. Wether you're new to the Internet or already online, CiNet's Dial-Up services give you everything you need for full-service Internet. CiNet is more than just another Internet service. CiNet is committed to providing the highest quality, nost reliable Internet services available. State of the art technology from world class suppliers together with CiNet's years of Internet experience and expert knowledge is shaping the future of data network communications. CiNet offers industry-leading speeds, unsurpassed reliability and cutting-edge capabilities.
Businesses have different needs than home-based users. Businesses require the ability to connect ot the Internet without busy signals or dropped connections. They demand email services that are engineered for performance and reliability. CiNet's business Dial-Up service does just that. We have provided features you need as a business to use the Internet as an effective communications tool.
Thanks to the years of CiNets Internet expertise, all of these elements are combined into one Professional Dial-Up Internet service. With your CiNet Dial-Up account, you'll recieve all of the following for just $20.00 per month:

Unlimited Internet Access

5MB of personal web space
Please contact us at (608) 663-8000.
***$20.00 is the monthly recurring charge, state taxes are extra. A $9.95 nonrefundable, one-time set-up fee applies to all new accounts.